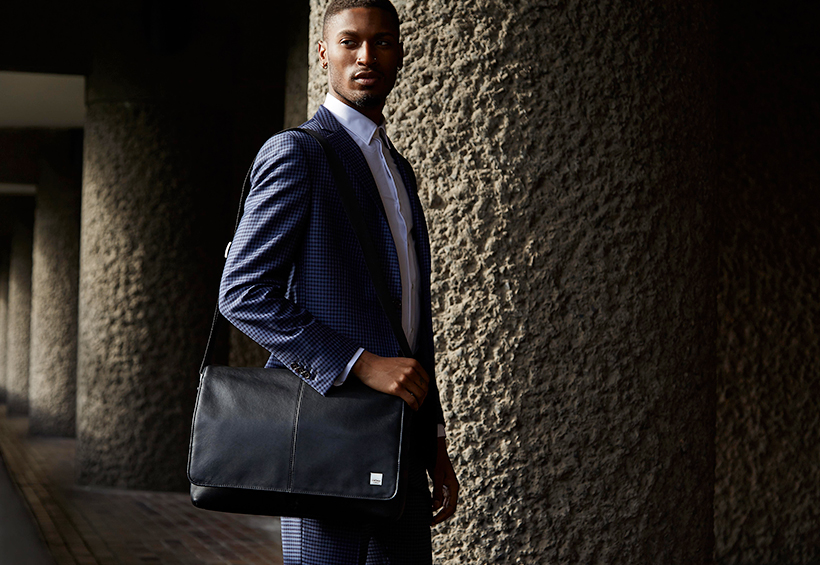 Messenger Bags
Spacious men's messenger bags that put the smarts in smart casual. Sling it all in and over your shoulder, seven days a week. Modern-day hunter-gatherers – roll out.
20% off full-price with the code TOGETHER20 at checkout. *T&C's Apply.
Life is easier when you know where everything is. Our Men's Messenger bags mean staying in charge of your gear, with everything organised inside professional leather or casual canvas. Whether you're cycling to an office each day or looking for a sturdy satchel, messenger bags come in a huge range of designs and materials to fit your purpose. The go-to man bag can often be the best choice for carrying a laptop and files alongside a change of clothes – with a large main compartment you can fit everything for a short business trip, or a night's stopover, worn across your body to distribute the weight. Choose from rich, soft leather or durable, lightweight canvas, and think about the features you need. Travelling frequently? Find a messenger bag with a suitcase slip pocket for sliding over luggage. Commuting every day? Grab a satchel with two top-handles for carrying in tightly packed situations. Next stop: a more organized you.